Save Big with Low 15 Year Fixed Rates
The security of a consistent rate and payment and the ability pay off your mortgage as quickly as possible.  A 15 year fixed rate mortgage allows you to pay less interest over the course of your loan.  Lower rates and a shorter term makes this loan a great choice for the financially savvy customer.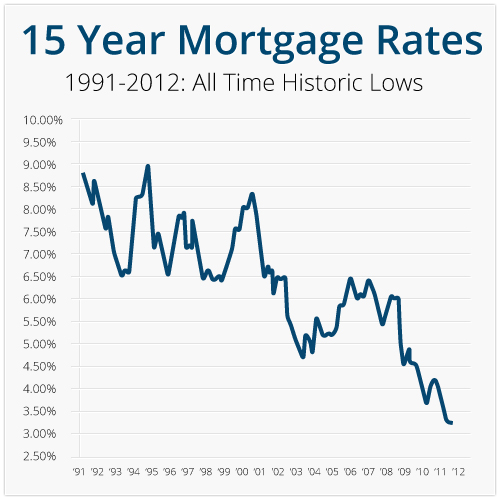 Payments/How it Works
Monthly payments based on interest rate, principal loan amount, and amortized interest over 15 years
Your payment will not change throughout the life of the loan
Pay your mortgage at any time without pre-payment penalties
Qualification Requirements
Refinance up to 95% of your primary home's value
Buy a home with as little as 5% down (primary home)
Got questions?  Give us a call!  One of our mortgage specialists would be happy to answer all of your questions and get you started with a great low rate today!
Working with Associated Mortgage Brokers
Fast and efficient, we strive to close loans on time every time.
We offer a variety of loans. Associated Mortgage Brokers will find you the loan that is right for you!!!