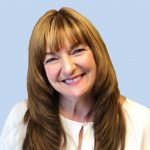 Through her lifelong career in the mortgage industry, Lisa Barrera has shown a passion and commitment that is reflected in the satisfaction of her clients and team members. Lisa attended Florida State University and obtained a business degree. Her extensive experience has included managing two successful national wholesale lending operations to opening a broker business. With her vast knowledge and understanding of the process, she's able to educate her clients and help them plan for their future.
Lisa volunteers as an instructor for Financial Beginnings; a non profit dedicated to teaching  individuals how to play an active role in their financial well-being.
Lisa and her three children enjoy hiking, cooking and spending quality time together.
I'm here to answer any questions you might have about our products and services. Feel free to contact me using any of the following methods: