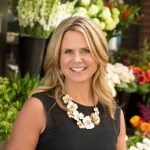 Licensed in Oregon and Washington
I am a 25 year veteran in the mortgage industry and native Oregonian. It's very important to me that I am able to offer my clients options. As a true mortgage broker, I am able to shop multiple lenders which allows me to offer ultra competitive interest rates and fees. It's also important to me to understand each clients short term and long term goals so I am able tailor programs and lenders that best suit their individual needs. My most favorite part of what I do is to educate people through the process and help provide them the information in a way that they have everything they need to make the best decision for them. And I still get so excited when I am at the signing table with a first time homebuyer!
Outside of my mortgage life, I am passionate about giving back to my community. I am a member of the Kruse Way Rotary Club, Board Chair for the Maurice Lucas Foundation, active supporter of Sparks of Hope, Bridge Meadows, Project Lemonade, The Brian Grant Foundation, the Pongo Fund and Jardin Vert de Josette Elementary School in Port Au Prince, Haiti. My other passions include my fiancé, Rob, our two adorable dogs, Chewy and Scooter, traveling domestically and internationally, RV'ing, cooking, yoga, farmers markets, hiking and boating and wakeboarding.
I am here to answer any questions you might have about our products and services and I hope to hear from you!
I'm here to answer any questions you might have about our products and services. Feel free to contact me using any of the following methods:
Julie@associatedmortgage.com
503-703-9398